Malaika Arora walked down memory lane and posted an adorable picture with sister Amrita Arora Ladak. The actress shared a 15-years-old throwback photo, which she captioned as, "This day that year … #15yearsago #fridayflashback @amuaroraofficial(ps same smile , same pose )". While Malaika Arora looked glamorous in a colourful dress, Amrita Arora made a style statement in her black ensemble.
Internet was all hearts for this wonderful memory. Amrita Arora was quick to comment "Love this" and fans of Malaika Arora showered her post with a lot of love.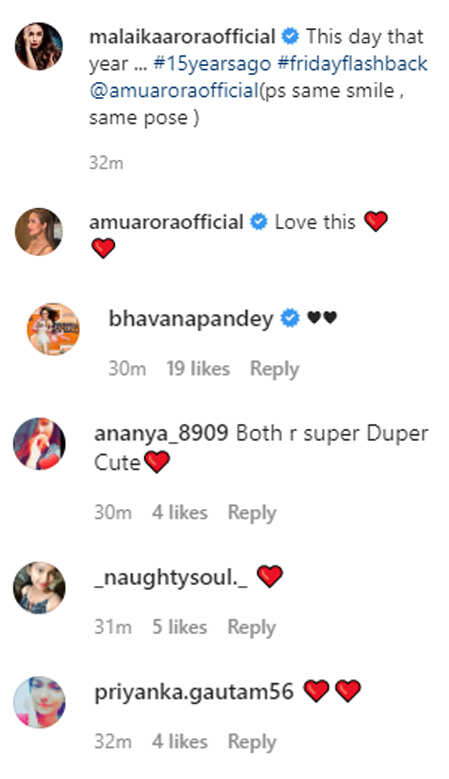 Malaika Arora has been hitting headlines for her romance with Arjun Kapoor. The couple made their relationship official last year and have since been doling out massive relationship goals. Rumours were rife that Arjun Kapoor and Malaika Arora were soon get hitched. Spilling the beans on the wedding, Arjun had shared in an interaction that as of now there were no plans for marriage and that he will tell his fans when they are ready to get married and will not hide it.
Credit: Malaika shares a throwback pic with Amrita - https://timesofindia.indiatimes.com/entertainment/hindi/bollywood/news/internet-is-all-hearts-for-malaika-aroras-15-years-old-throwback-photo-with-sister-amrita/articleshow/76215924.cms